Visiting Spokane with your favorite four-legged friend? At Ruby Hospitality, dogs are welcome in ALL our hotels! Check out this list of 6 awesome dog-friendly businesses and activities in Spokane, so you and your buddy can have the best stay possible. Read to the end to learn about our unique dog-friendly accommodations.
Dining and Shopping with Dogs in Spokane
1) Bark, a Rescue Pub takes "dog-friendly" to a whole new level! Your dog can join you while you dine outside on the patio, and even pick a treat off a special "pup menu"! This fantastic local business has partnered with the Spokane Humane Society to offer adoptions on-site. That's right, you can grab dinner AND make a new four-legged friend at the same location.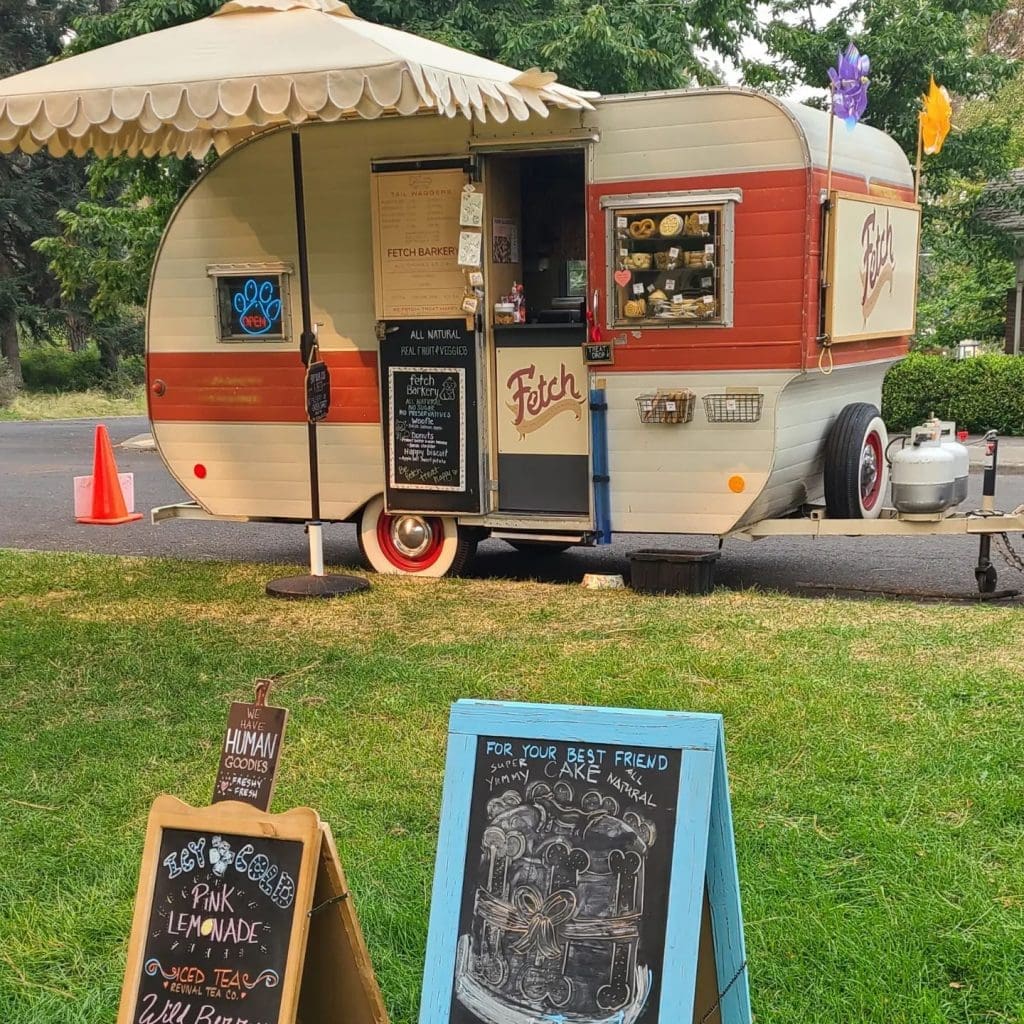 2) Fetch Barkery is a local creator of specialty dog treats. You can find their treat trailer (the doggy equivalent of a food truck) at various parks and events. Check @FETCHBARKERY on Instagram for their current schedule.
3) Prairie Dog Pet Mercantile is a locally owned pet boutique specializing in high quality food, treats, toys, and supplies for dogs (and cats). It's a short drive from downtown, located in the Kendall Yards neighborhood, which is a great place for a dog walk! Grab some ice cream from local favorite, "The Scoop", while you're there!
Off-Leash Dog Parks in Spokane
4) Downtown Dog Park: Small but conveniently located, this newer addition to downtown was created with the neighborhood's apartment dwellers in mind. This quarter acre park sits where Sprague and Riverside Avenues meet. This is a great spot to let your dog have a bit of off-leash freedom during your travels.
5) High Bridge Dog Park: Run by Spokane City, this 11 acre off-leash park is securely fenced and offers room to roam! Explore woods and trails along the hillside or relax under the park's picnic shelter while you make new friends. A separately fenced area provides entertainment for smaller dogs.
On-Leash Dog Walks in Spokane
6) Riverfront Park is one of Spokane's most popular treasures. With miles of paved trails, river views, and hundreds of trees to sniff, this park is a fantastic place for leashed dog walks. Take a selfie or two with your fur-baby at the historic clocktower or outside the gorgeous 1909 Loof Carrousel.
Where to Stay with Dogs in Spokane
At Ruby Hospitality's four downtown Hotels, your dog is always welcome! Fido will even receive a special goody-bag as a welcome gift when you check in!
The Ruby River Hotel is a dog's paradise: right along the Centennial Trail and close to Riverfront Park! It's perfect for long walks along the Spokane River. And while your pup is sleeping off that extra exercise, you can take a dip in our outdoor pool or hot tub!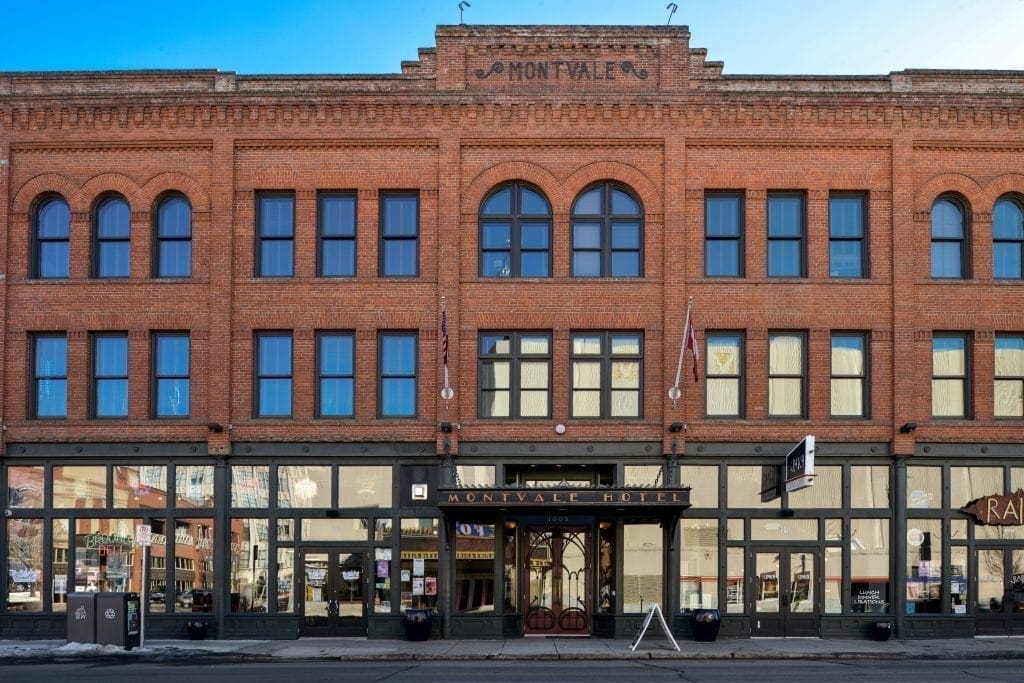 If you and your four-legged-friend want a little extra luxury, Montvale Hotel will make you feel like royalty! As Spokane's oldest hotel, this historic beauty features original woodwork dating back to 1909, hand-carved furniture, and stunningly restored rooms.
Hotel Ruby is uniquely artistic, featuring large murals and modern furniture. Its fantastic location makes it easy to walk around downtown and window shop with your buddy! After a long day, enjoy a premium cocktail in our in-house lounge while your dog catches some Zs in one of our comfy rooms.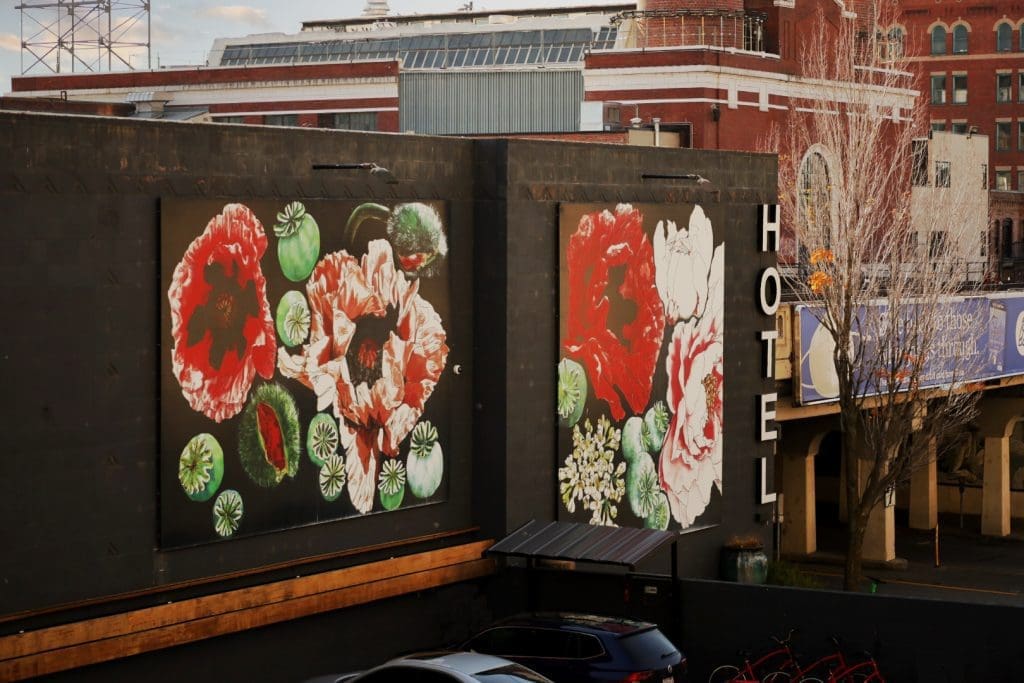 Steam Plant Hotel combines unique art with modern amenities to create a one-of-a-kind, budget friendly stay for you and your dog. Enjoy complimentary breakfast, free bike rentals, and convenient underground parking.