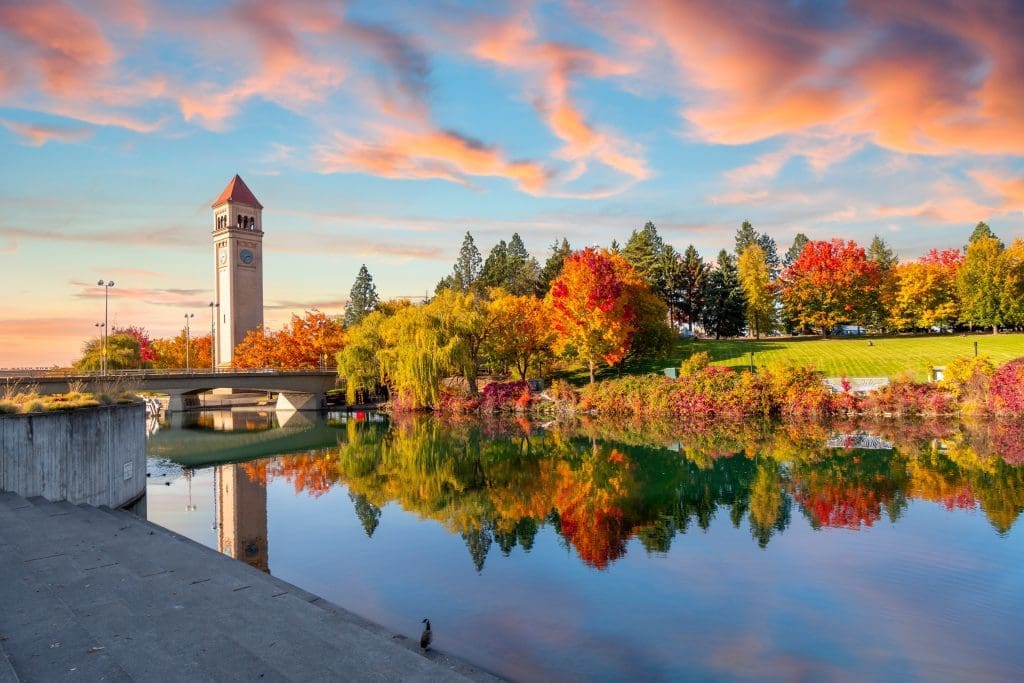 As the second largest city in the state, Spokane is a travel destination like no other. This Eastern Washington city boasts a thriving downtown entertainment district, beautiful historic architecture, and over 4,000 acres of parks and protected green spaces. Best of all, a breathtaking river flows right through downtown, complete with the second-largest urban waterfall in the country! Whether you are a tourist or just new to the area, these are 10 things you won't want to miss!
1. Explore Riverfront Park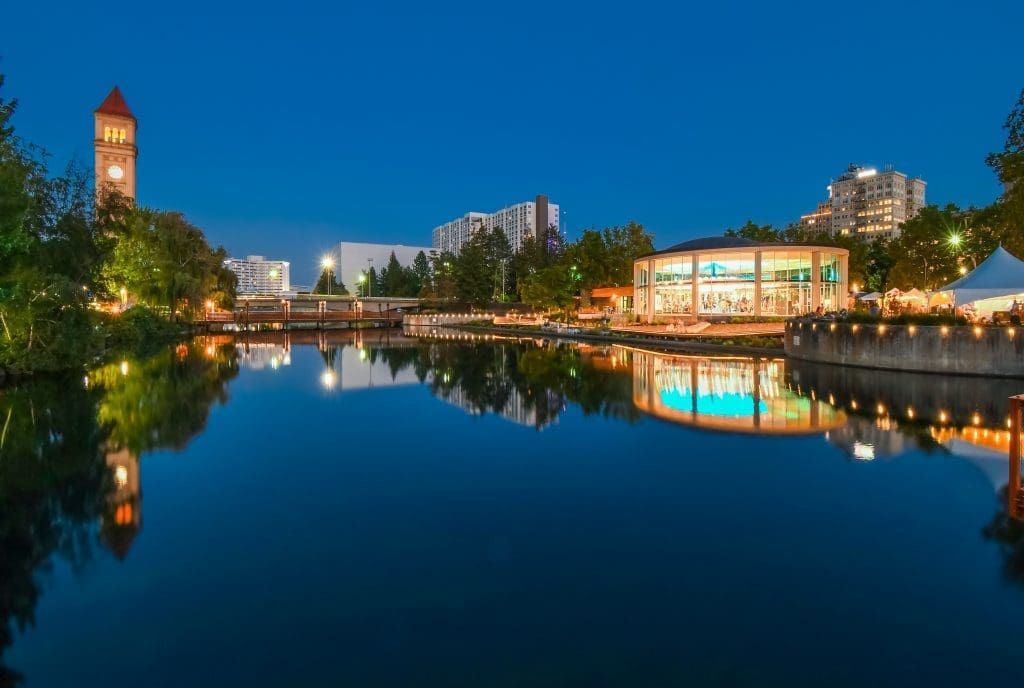 Originally the home of rail yards, factories, and lumber mills, Riverfront Park was cleaned up to be the site of the 1974 World Expo. It would later become one of the city's most visited green spaces. Today the park features beautiful views of Spokane Falls, sculpture walks, and impressive original structures from the Expo. Annual festivals like "Pig-out in the Park" and Hoopfest bring thousands of visitors every year.
2. Stroll Through Manito Park
You simply have not experienced Spokane until you have visited Manito Park, just south of downtown. 90 acres of manicured lawns, playgrounds, ponds, walking trails, and picturesque gardens make this one of Spokane's most beloved parks. Take the time to walk through Duncan Gardens if you get a chance. The 3-acre formal English garden will make you feel like you have been transported back in time. Other attractions include a large duck pond, a conservatory greenhouse, a rose garden, and a traditional Japanese garden complete with koi pond.
3. Visit the Farms at Green Bluff
Take a short drive North of town to find this charming farm community. Depending on the season, the cooperative of over 30 orchards and farms offers everything from U-Pick Raspberries to fresh-cut Christmas trees. Food trucks, craft breweries, and festivals abound, making Green Bluff a fantastic escape from the city.
4. See an Exhibit at the Northwest Museum of Arts and Culture
The "MAC", as it is commonly referred to, is the largest cultural organization in the Inland Northwest. The Smithsonian-associated Museum hosts the largest collection of Plateau Indian art and artifacts in the world, as well as modern and traditional art. Exhibitions change regularly, so there is always something new to discover!
5. Catch a Show at The Bing Crosby Theater
The Bing, originally "Clemmer Theatre," was built in 1915 as a luxurious 800 seat "movie palace" complete with ornate murals and 1,600 lights. It remained open as a movie theater until 1985. The theater was renovated and restored before reopening as a venue for live performances in 1988. In 2006 it was renamed The Bing Crosby Theater, in honor of the famous musician who performed some of his earliest musical engagements there. Today "The Bing" hosts world-class musical and theatrical performances and features a cozy lounge, state of the art lighting and sound systems, and all the classic beauty of the original theater.
6. Have Dinner and a Beer at the Historic Steam Plant
Whether you're a fan of industrial architecture or just enjoy a good beer, you'll want to check out the Steam Plant Restaurant and Brew Pub. This iconic site, with its twin smoke stacks, once produced steam heat for the downtown area. It is now one of the few historically renovated Steam Plants in the nation. The restaurant serves tasty local brews and delicious food along with an utterly unique ambiance. You can even host a private party inside the original boiler room!
7. Relax at Spokane's Oldest Hotel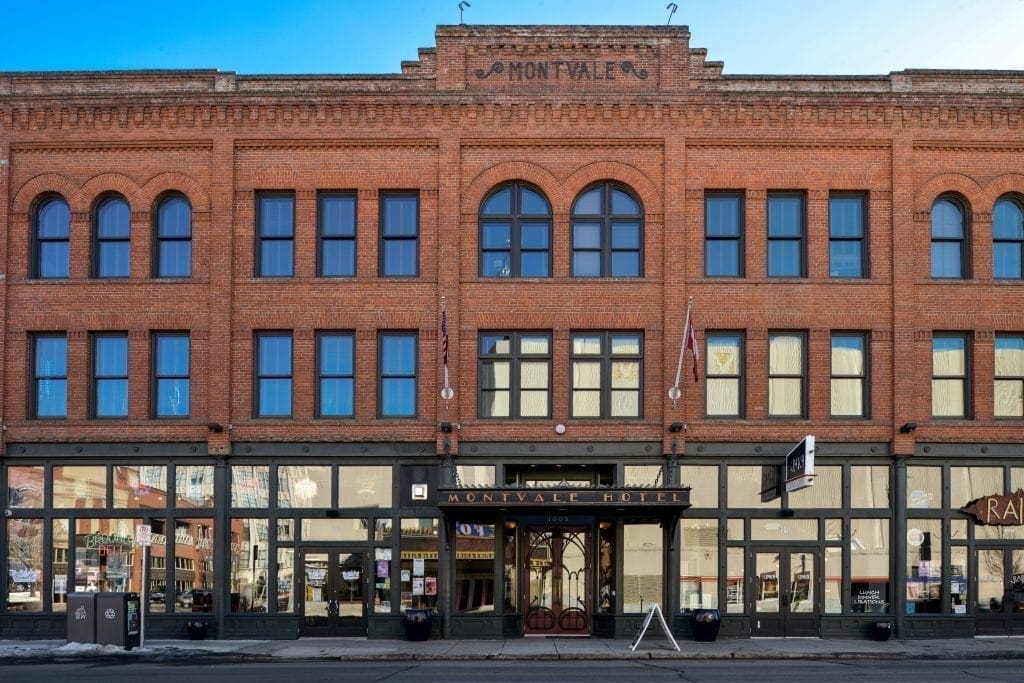 Take a trip back in time when you stay at this boutique hotel in the heart of downtown. Montvale Hotel, built in 1899, has been stunningly restored to its original beauty. Enjoy an atmosphere of old-world charm with modern amenities such as free wi-fi, premium bedding, and room service. Best of all, the hotel is a short walk from venues such as The Fox, The Bing Crosby Theater, and the Knitting Factory.
8. Ride the Loof Carousel
The 1909 Loof Carousel in Riverfront Park is a cherished local treasure. Thanks to careful preservation and annual restoration, all 54 horses, 1 giraffe, 1 tiger and 2 chariot benches are the originals that were hand-carved over 100 years ago! Children and adults alike delight in this beautiful piece of functional art.
9. Walk (or ride) the Centennial Trail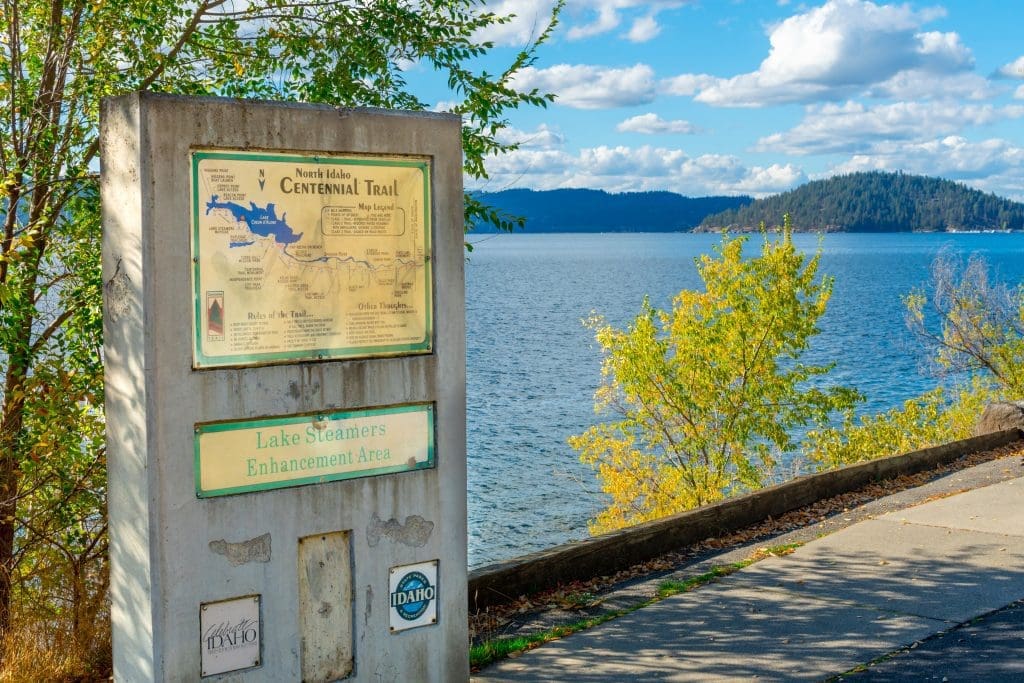 This trail was constructed in celebration of the 100th anniversary of Washington's statehood. At 63 miles long, the Centennial Trail spans two states and is a destination for non-motorized recreation throughout the year. Make a day trip of bicycling the trail from Spokane to Couer D'Alene, Idaho, or simply enjoy a stroll through Riverfront Park and the Gonzaga University Campus.
10. Take in the Best Views with a Gondola Ride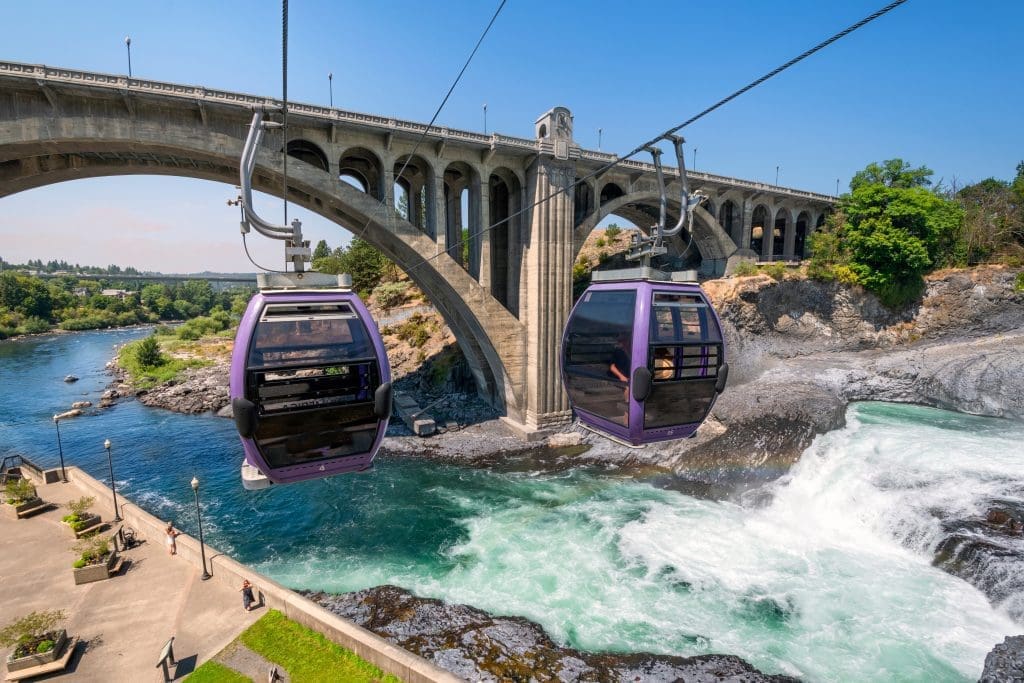 The centerpiece of downtown Spokane is the mighty Spokane Falls, the second largest urban waterfall in the United States. There is no better way to witness this powerful force of nature than a gondola ride over the falls. The "SkyRide" gondolas at Riverfront Park were first introduced as part of Expo '74 and have since become a Spokane landmark. Inside the safety of these cabins, a 20-minute ride takes visitors down into the spray of the falls for incredible sights and photo opportunities.
Whether you're visiting Spokane on business or you're here to enjoy one of the city's many annual events, there is so much to discover!
Need a place to stay? Check out our highly-rated hotels centrally located in downtown Spokane: